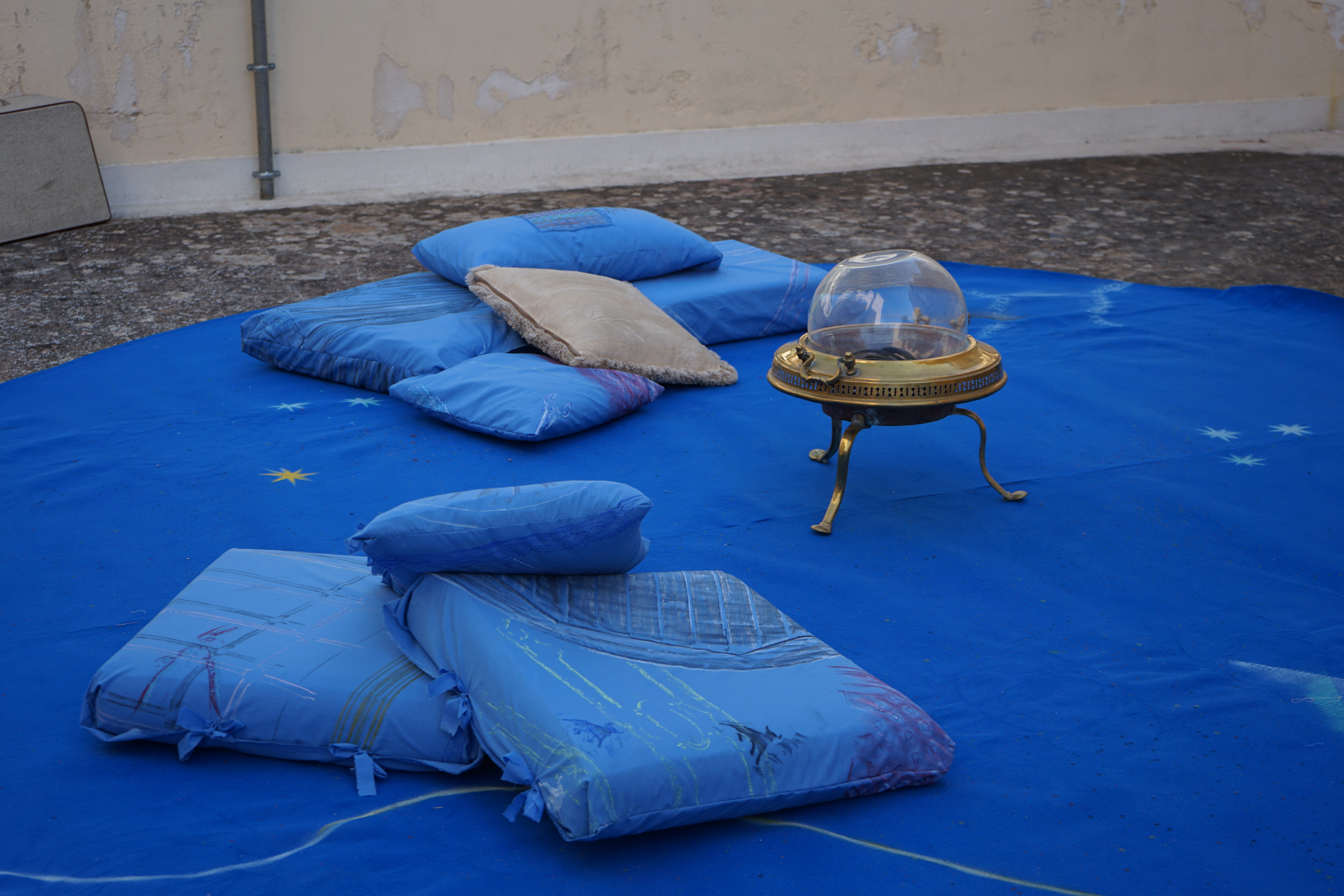 installation, Skyscape - objects in common, frottage on fabric, audioscape (25min) , readymades , cards
Echo Hub - Snetha Residency - Athens 2022



detail, Skyscape - objects in common, frottage on fabric, audio-scape (25min), readymades, cards
Echo Hub - Snetha Residency - Athens 2022
Exhibition Opening: Skyscape - objects in common Echo Hub - Snetha Residency - Athens 2022
Skyscape - Objects in common 2022


Developed during the Walking Backwards program by Snehta Residency in collaboration with OnMaterials, and NGOs: Echo 100 Plus, Human Rights 360, Ankaa Project and Saffron Kitchen Project.

In this context objects are regarded as common elements, a common ground and a conveyor, creating relations, and engaging communities. The artist initiates a dialogue about objects aiming to create an "imaginary" collection and connections with one another. The audience is welcome to participate by filling up the cards and adding an object to this collection, a practice that was followed during the research period of the program.

The participatory art project resulted in a collection of ready-made objects inspired by interviews. These objects are displayed alongside an audio work and a frottage-scape, creating a new common sky. Everyone is invited to listen, share, and engage in this project.