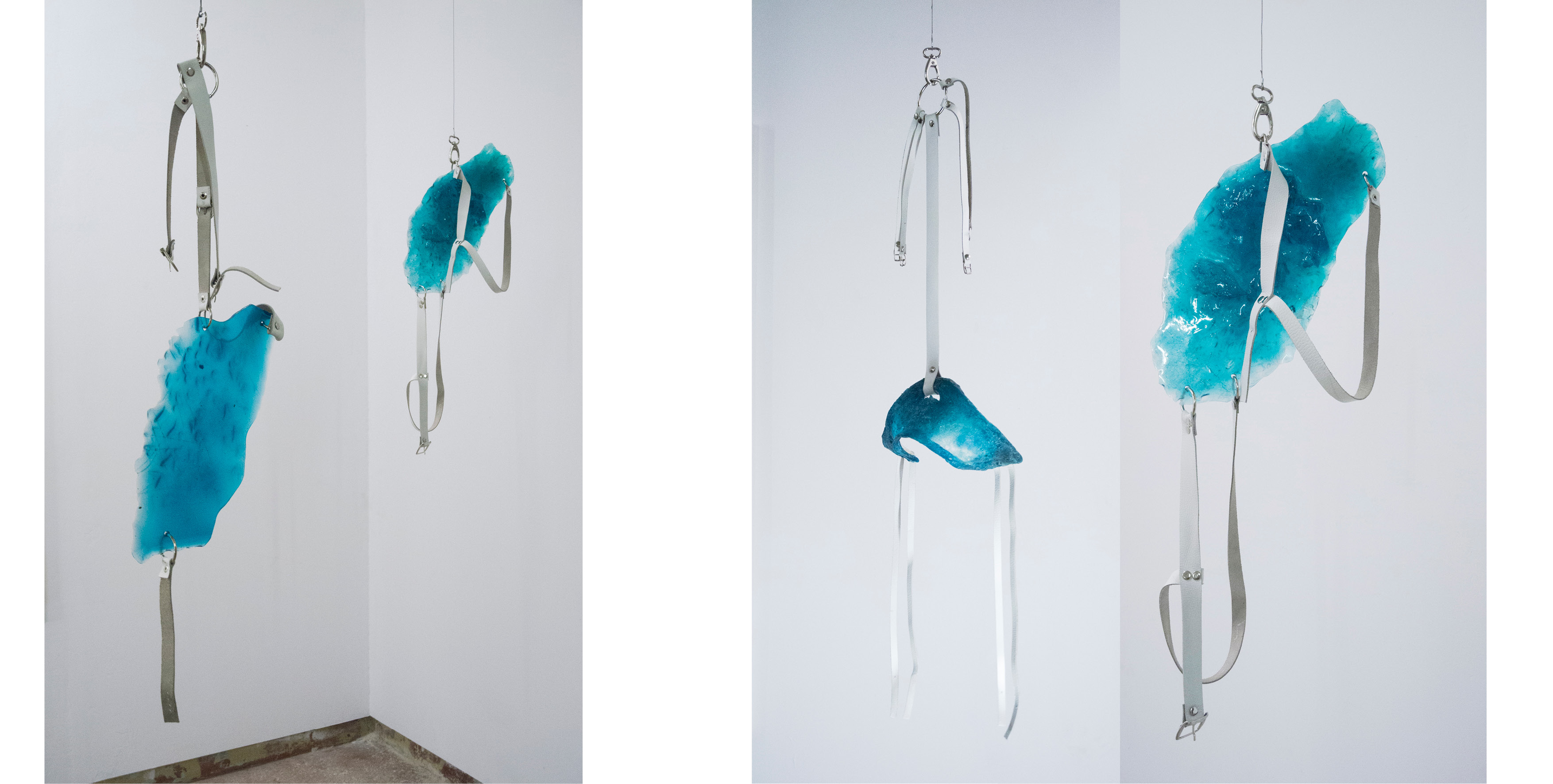 the display: frottage tool (metall, concrete), body extensions (resin, leather)
installation views @ MEME, 2019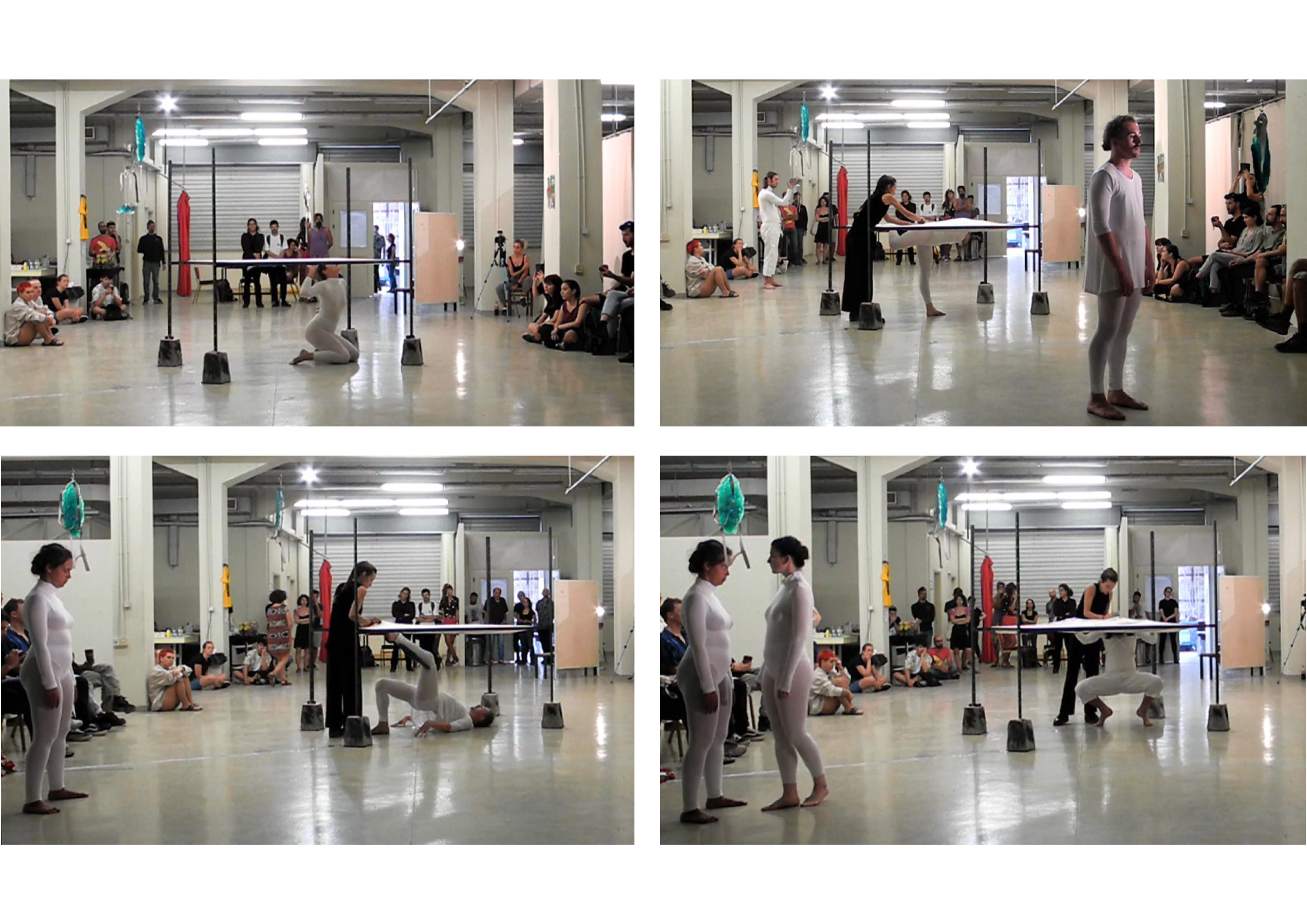 Performance @ Athens Queer Performance Festival - ASFA Athens 2019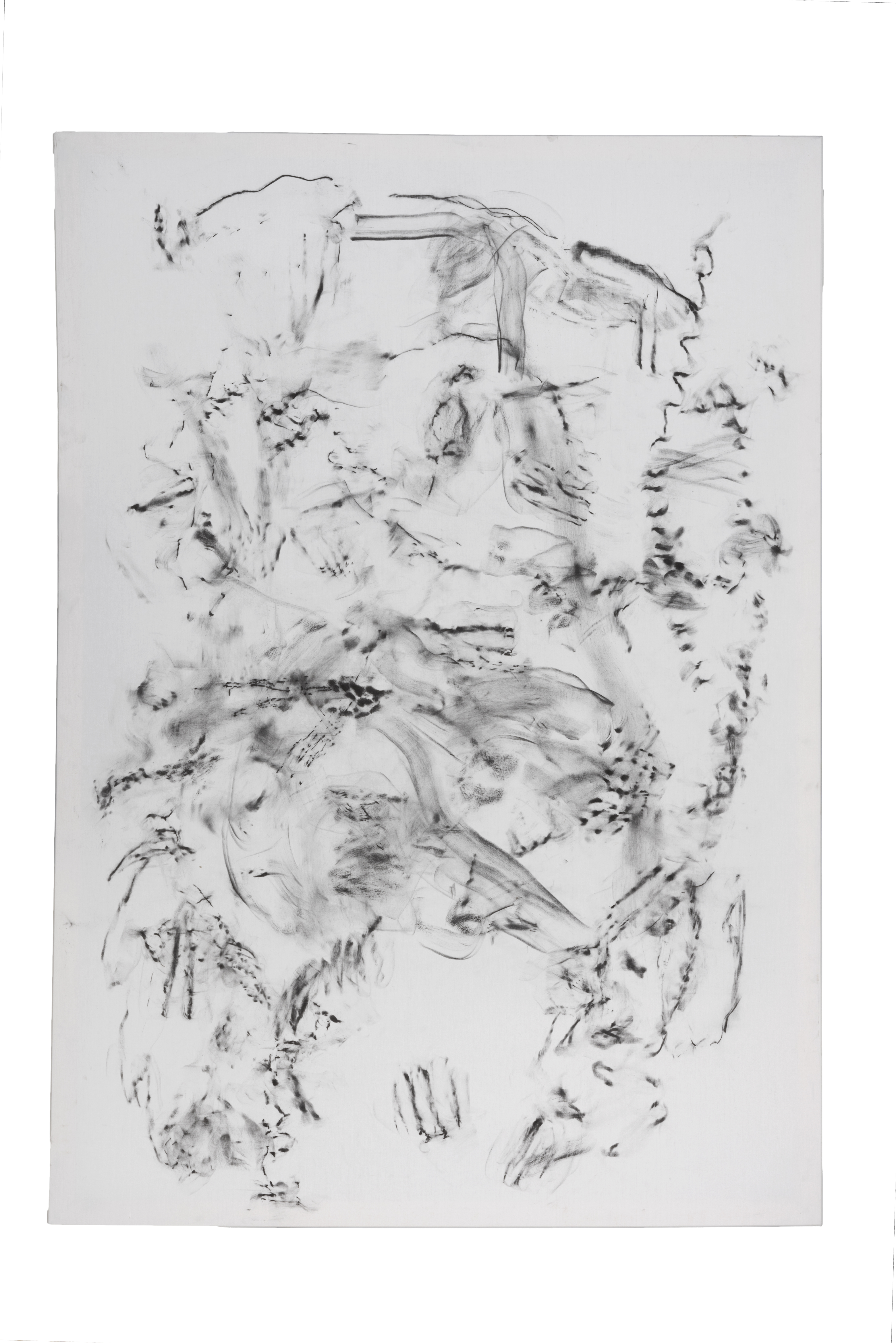 Frottage drawings resulted from durational performance.
Compisition differs from Choeographed to Improvised parts. Carbon on Cotton, 170 x120cm, 2019
Table of CORPOreality 2°

By Flavia Stagi and Seeva Dawne

with Afroditi Michailidou, Maria Camilo, Philipp White, Joshua Dyson




Table of CORPOreality consists in a display: specifically designed ,the frottage tool is the main element. The frottage tool has a sculptural quality as well as a functionality: it allows to frottage a composition of human bodies performing postures underneath it.
The bodies are caught in time as a relief sculpture.

The performance happening within the display is a collaboration between the more static, bidimensional decisions related to the frottage and the dynamic, performing decisions that are found by the performing team.

For Table of CORPOreality 2° a 3 weeks workshop (@ Kodo Stage) served as a space/time frame to invite people to experiment with the tool , find a team and develop a collaborative Choreography that would add sinuosity and diversity to the actual happening as well as to the conceptual aspects.

Once again ,Table of CORPOreality was displayed in a new context and we approached the performative part site-specifically.